Awaken the Power of the Feminine Mystics Retreat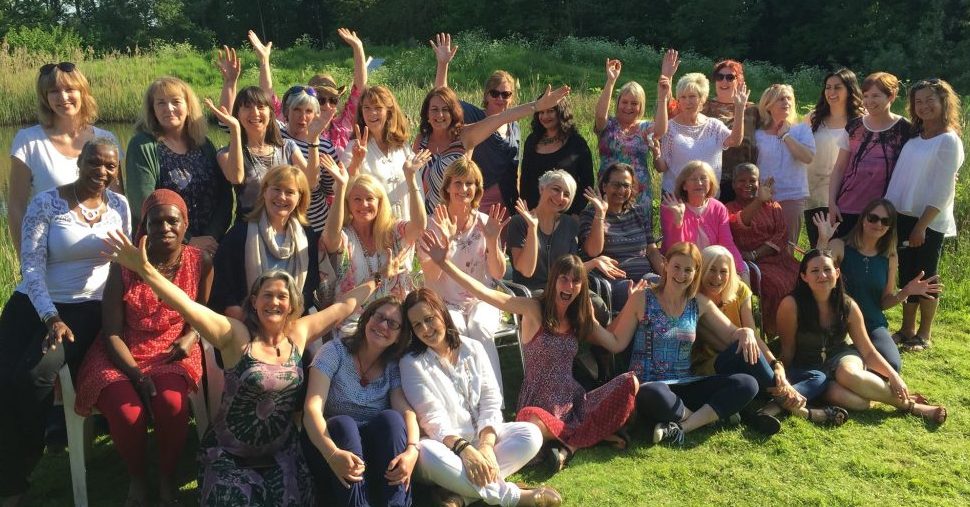 AWAKEN THE POWER OF THE FEMININE MYSTICS IN DEVON, ENGLAND MAY 3-5, 2019
Explore the power of the feminine as revealed by modern-day and historical mystics at this powerful women-only, all-inclusive retreat May 3-5, 2109 at an organic farm near Devon, England.
Facilitators Sarah McLean, Suzi von Mensenkampff, Vera Lopez, and Sue Cooper will share inspirational stories, lead you into empowering ceremonies, hold community council practices, guide you into deep meditations, offer deep awakening exercises, and hold the space for you to wake up to the power of the feminine mystics.
During this retreat, you'll join other women who also long to connect to the deepest part of themselves and journey deep into their interior. You'll examine your life through the mirror of the lives of female mystics and reawaken to your personal feminine power. You'll discover how you uniquely embody the power and wisdom of modern and ancient feminine mystics and archetypes.
Cultivate and celebrate your unique expression of feminine power, embrace what is truly yours while letting go of what doesn't serve you, and identify what you are being called to do next, all in a supportive, safe and inspiring environment. Limited to 16 women.
When:  May 3 – 5, 
Check in Friday at noon, retreat ends on Sunday afternoon.
Where: At Middle Coombe Farm, Tiverton, Devon.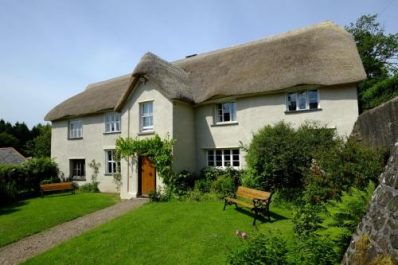 The retreat is held at this eco-friendly farm on four hundred acres of farmland and woodland. Visit the website here.  We'll gather in the 16th-century cider barn next to a walnut grove with big threshing doors that open to a view of the meadow to the woods. The ceiling's oak beams and rafters give a great sense of space and the underfloor heating makes for cozy yoga and meditation.
Delicious vegetarian meals will be served in the farmhouse which combines the cosiness and informality of country life with the luxury of a large oak paneled drawing room. There's also a secluded courtyard with a large open fireplace for outdoor dining.
Registration & Fees:
This is an all-inclusive residential retreat. The retreat fee includes two nights' accommodations and all meals.
Reserve your place at this powerful retreat limited to 16 women. The retreat fee includes 2 nights' accommodations and delicious meals from Friday lunch through Sunday lunch.
What previous attendees share about this retreat: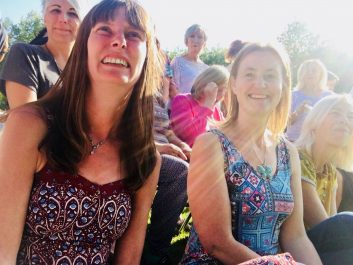 I now trust my inner knowing and truly believe in my power to achieve whatever my heart truly desires.  
I feel more positive about myself and have created a new set of daily affirmations to cultivate more self-love.
Now I know who I really am. I left almost floating with the recognition of it at a deep level. I had never before made the connection that I too have the qualities of the powerful women I know. For that alone THANK YOU.
I have let go of the unkind thoughts I had about myself and am being more kind to me!
Getting to Middle Coombe Farm: Though the farm is tucked into its own sheltered valley, free from light and noise pollution, it's conveniently located ten minutes' drive from Tiverton Parkway railway station, on the mainline to Exeter, Bristol, and London, as well as junction 27 of the M5 motorway. It's a 30-minute drive from Exeter airport. Visit this page for a map and information about transfers and travel.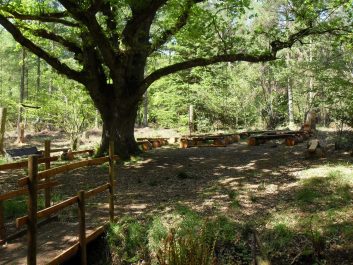 Weather: Check the averages here, and the daily here.
What to Bring & Wear:
Bring a small item that symbolizes feminine power to you (you'll receive it back at the end of the program.) Dress casually and comfortably. Bring your journal and your favorite pen.
The accommodations are shared rooms with en-suite baths. You can view them here. In addition to the meals provided, there is a fully equipped kitchen. Bring your own toiletries such as shampoos and shower gels, as the farm does not provide them.
About the Presenters: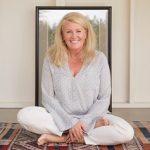 Sarah McLean is a global go-to teacher for contemporary meditation and mindfulness and has inspired people to meditate for 25 years. She's the best-selling Hay House author of Soul-Centered: Transform Your Life in 8 Weeks with Meditation and The Power of Attention: Awaken to Love and Its Unlimited Potential with Meditation. With kindness and humor, Sarah will share her secrets to successful meditation and how the meditation path can lead you to your true source of power. Sarah began her personal meditation practice while working at a Transcendental Meditation center in Massachusetts in 1989 and there, studied mind/body health with Deepak Chopra. She worked with him for eight years, going with him to California to serve as the Program Director for the Chopra Center for Wellbeing. She later traveled the world studying the origins of contemplative practices and learning a variety of meditation techniques. She's lived in a traditional ashram in India and was a two-year resident at a remote Zen Buddhist Monastery. In 2001, she founded the McLean Meditation Institute in Sedona, Arizona, and the Meditation Teacher Academy® which trains meditation teachers worldwide. Sarah lives in Santa Barbara, California and is a popular facilitator at retreats for the Chopra Center, Esalen, and many world-class getaways.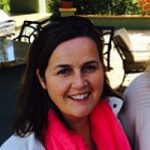 Suzi von Mensenkampff is based in Ireland and travels regularly as a retreat facilitator and teacher of Ayurveda, Yoga, and Meditation. She is inspired and committed to sharing these teachings having immersed herself and studied with Dr. Deepak Chopra at the Chopra Centre to become a Chopra Certified Teacher in all three disciplines, graduating in 2012 as Ireland's first Vedic Master. Suzi is a course advisor at the McLean Meditation Teacher Academy as a course advisor and is the program director for MTA Europe since graduating in 2014 as an MMI meditation & mindfulness instructor from the Academy. Suzi creates events, retreats, and wellness days in collaboration with teachers worldwide. She hosts classes and retreats in Ireland, U.K., Europe, and the U.S. and leads meditation retreats and Dharma Tours, spiritual adventures in  India and Bhutan.  She lives in County Cork, Ireland.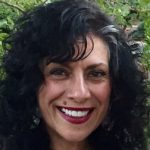 Vera Lopez has been leading spiritual adventures around the world since 1989. She shared the power of transformational travel experiences with thousands of seekers. She's also an International Transformational Teacher who began her spiritual studies at the age of 18 with the renowned psychologist and metaphysical teacher, Luiz Gasparetto. She's a spiritual group facilitator, shaman, PachaMama's Priestess, and a native of Brazil. She's made it her mission to empower women and leads international classes and retreats on topics such Priestesshood, Shamanism, Metaphysics, Spiritism, Traditional Japanese Reiki, and Awakening the Illuminated Heart. She also leads Divine Feminine Circle Retreats and has developed a certification program for women who are called to serve the Great Goddess. Vera also runs Spirits of the Earth which offers spiritual travel journeys. She lives in the spiritual mecca of Sedona, Arizona.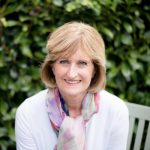 Sue Cooper is a Mindfulness and Meditation Teacher, Holistic Lifestyle Coach, and has been a Registered Nurse with over four decades of nursing in clinical care, healthcare management, and education. Sue is a qualified Ayurvedic Lifestyle Instructor from the Chopra Centre for Well-being led by founder Dr. Deepak Chopra. Sue also completed a one-year voluntary position as Health and Well-being Ambassador to The High Sheriff of Nottinghamshire 2015/16, Dr. Jas Bilkhu, where the focus was on conversations, collaborations, and connections around 'Co-creating Integrative Care Communities'. For the last 10 years, she has been exploring natural healing modalities from indigenous cultures around the world, their applications to modern day self-care and the fusion with scientific research from Health Care, also known as integrative care. As founder of Self Care World, she is developing a framework that integrates self-care and healthcare through natural practices, arts, and the sciences.
Related Events