Return to Avalon: A Sacred Site Tour of England
May 13, 2019

-

May 22, 2019

$4,400

EXPLORE THE ANCIENT MYSTICAL SITES OF ENGLAND WITH SARAH MCLEAN & VERA LOPEZ, MAY 13-22, 2019
You are invited on a 10-day journey to explore the inspiring and ancient sacred sites of England. It's an intimate women-only tour of beautiful and legendary sacred sites where we'll meditate, do ceremony, experience initiations, and be inspired by nature as we're immersed in the ancient Celtic wisdom tradition.
It's a journey designed to reawaken you to your feminine power.
You'll visit Avalon and recover the memory of what it means to be a priestess serving the earth and creation. You'll connect with the mysteries of the ancients in the school of Merlin. You'll dive into the timeless, potent stillness at Stonehenge as you attune to the ancient wise voices of the women who have gone before you.
Reawaken the field of energy of the divine feminine power and experience your personal inner shift. Celebrate more joy, power, service, and innocence.
From the beginning of time, women have been healers, shamans, priestesses. They came together to heal, nurture, and to love. In the ancient world, women did not share their inner world with their companions. Instead, they gathered in social circles, where they were safe to share their dreams, visions, experiences, desires, and emotions. These social circles of sharing were a woman's opportunity to express their soul and be nurtured. However, in today's world, the sisterhood and union of the feminine have been compromised by competition between women. This leaves many women feeling alone, frustrated, and disconnected–as if something sacred is missing from our lives. This is the why women worldwide are being called to return to the ancient and powerful feminine ways of cooperation, intuition, and connection as we support and celebrate one another's power and true expressions of creativity.
Avalon Itinerary: 10 days – 9 nights
​​Day 1 – MAY 13th
Welcome to England!  We'll meet at the hotel reception at 6:00 pm for a welcome dinner and opening circle.
Day 2 – MAY 14th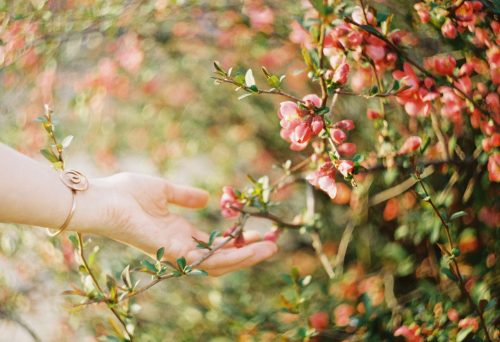 After breakfast, we leave London. Our first stop is Stourhead where we will officially open the sacred space of our circle.  We'll arrive at Radstock, the small town where our hotel is located, at approximately 6:00 pm. This is the place we'll call home for the next seven nights. The lovely gardens will be your witness to a great transformation, deep meditations, and inspiring heart-centered circles. You'll love this place so much, you will miss it when you return home.
​Day 3 – MAY 15th
Today we open our journey to Avalon at Bride's Mound which is a holy place, where it is said that St. Brigit (Brigid – Goddess of Healing, Smithcraft, Poetry, Wells, and Springs) visited and spent time in an oratory dedicated to Mary Magdalene.
There was an old chapel on the top of this small hill which contained possessions left by St. Brigid when she left for Ireland including a necklace, a bag for collecting herbs, and her bell. There is a long history of connection between Glastonbury and Ireland beginning with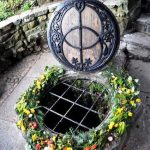 Brigit (Brigid) and continuing into Christian times.
Our pilgrimage will start by walking up to Weary Hill onto the top of swan's head (one of the Power animals of the goddess) and visiting the Holy Thorn, a magical tree said to be planted there by Joseph of Arimathea where we can tie ribbons with our wishes.
As we then walk down an old path to the Bride's Mound, a place of power and deep connection with the Earth. A small head of a well dedicated to St. Brigid is nearby on the river Brue— a river also dedicated to the goddess. Here we will honor Great Mother, Mother Earth, Banbha – Goddess of Earth, and connect deep to ancestral lines.
We continue our journey through the Mysteries of Avalon meeting sacred springs representing the female and male energies.  In Beltane, full spring, we'll go on a meditative walk through the gardens of the Chalice Well and walk among the trees, flowers, herbs, and the Symbol of Vesica Piscis power. We'll meditate at the head of the well to connect with the divine feminine.
We'll evoke the goddess Rhiannon, the Goddess of Love & Sacred Sexuality, so wear something red. We will gather in circle and call in our mother lines. It's a time to reflect on your mother, grandmother, great-grandmother or any female figure that has influenced you.
We'll then step into the next holy site in our pilgrimage, the White Spring Well house.
The Isle of Avalon, often identified with Glastonbury, derives its name from a Celtic legend of the demi-god Avalloc or Avallach, ruler of the underworld. In Celtic lore, Avalon was an isle of enchantment. It was considered the meeting place of the dead and is the portal where they passed to another level of existence. The Tor was believed to be the home of Gwyn ap Nudd, the Lord of the Underworld, and a place where the fairy folk lived.
In the afternoon, we'll explore the Glastonbury Tor, said to be a major center of energy and ley-lines and the home of a goddess. Ley lines are hypothetical alignments that run through ancient sacred sites believed to have a special energy and cosmic power.
One major mysterious aspect of Glastonbury Tor are the seven levels of terraces that encircle the hill. Many believe they are an ancient ritual labyrinth or maze that correspond to a magical diagram.
A bit more history:
The earliest written legend of Glastonbury Tor is in a mid-13th-century story about St. Patrick (387-460). According to this account, Patrick became a leader of a group of hermits at Glastonbury after he returned from Ireland, and discovered an ancient ruined oratory after climbing through a dense wood.
Glastonbury Tor is also associated with the Holy Grail, the finding of which was the legendary quest of King Arthur and his knights. After the crucifixion of Jesus, local lore has it that Joseph of Arimathea (who according to the Bible donated his own tomb to Jesus) came to Britain, bearing the Holy Grail. This sacred chalice was the cup used by Jesus at the Last Supper and later by Joseph to catch Jesus' blood at the crucifixion.
When Joseph arrived at the Isle of Avalon (i.e. Glastonbury), he landed on Wearyall Hill, just below the Tor. He thrust his staff into the ground and rested. By morning, his staff had become a strange oriental thorn bush – the Glastonbury Thorn. For safekeeping, Joseph buried the Holy Grail just below the Tor at the entrance to the Underworld. Soon after, a spring, now known as Chalice Well, flowed forth and the water that emerged brought eternal youth to anyone who drank it.
In recent years, there have been reports of mysterious light phenomena at Glastonbury Tor. In 1981, people climbing the hill saw a strange writhing light arc from St. Michael's Tower to the ground near Chalice Well. The earth-mysteries researcher Paul Devereux also reported witnessing strange lights in 1991.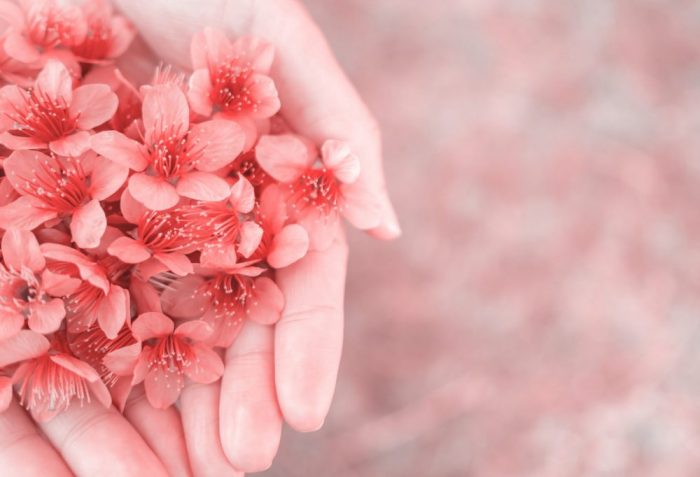 Day 4 – MAY 16th
Ninety miles west of London and 20 miles north of Stonehenge stands the largest known stone ring in the world: Avebury. The multiple rings of Avebury are cloaked with mysteries which archaeologists have only begun to unravel. It's older than the more famous Stonehenge, and for many visitors far more spectacular.
Our pilgrimage to Avebury is guided by the leading authority on the geodetic system of earth energies, Maria Wheatley. Maria is a second-generation dowser who was taught how to decode the land by her late father, Dennis Wheatley, a man considered to be one of the UK's top Master Dowsers. We will ritually enter the stones, and explore its powerful energy transmissions while attuning to the wisdom it holds.
We will perform rituals with the sacred yin waters of Avebury, and make our own energetic water essence that we can take home for aura cleansing.
We'll explore the stones' energies and the yin and yang earth energies that encoil the ley line called St. Michael. You'll also explore the healing life-enhancing earth energies of the West Kennet long barrow that predates Avebury stone circles by one thousand years.
Situated across the highway from Silbury Hill (the largest prehistoric mound in Europe) and a little over a mile from Avebury (the largest stone circle in the world–two of the most sacred sites in England), is West Kennet Long Burrow, which pre-dates the creation of both Stonehenge and Avebury.
West Kennet Long Barrow is considered a portal into the underworld, the place of ancestral energies and the Crone Goddess. It's a Neolithic site which was probably a communal or clan project around 3250-3700 BCE. Three hundred-thirty feet long, this is the largest long barrow in England and Wales and was used not only as a burial shrine but also a community focal site for ritual gatherings.
The layout of the shrine consists of a stone-lined corridor with five chambers (two on each side with the fifth at the end of the corridor), in what J.D. Wakefield compared to a "pregnant squatting goddess". These Neolithic sites were constructed to symbolize the Earth Mother. It is likely that West Kennet Long Barrow's primary function was to "provide a womb from which the dead ancestors could be reborn". The dead interred here so that they may be reborn again in another life.
Here, in one of the richest in sacred sites in England and in the lay line that stretch from St. Michael's Mount on the westernmost coast, through Glastonbury, Avebury, Stonehenge, Royston Cave, Bury and Hopton on the opposite side of England, we will sit in meditation and experience sound healing work: breathing in the process of death and rebirth of belief and experiences. We'll allow the mystical process of life to move through us.
Day 5 – MAY 17th  

We will have the privilege of entering the ancient and sacred circle of Stonehenge in a private, early morning tour, accompanied by with Maria Brigantia, a Druid Priestess and 20+ year guide for this holy place. She'll share her experiences and you'll discover your own as you connect with the spirit of the land and the priestesses who have gone before us.
The prehistoric architects of this ancient site were attuned to the Earth's magnetic energies. They carefully integrated these energies into these monuments using a long-lost technology. At Stonehenge, for example, certain megaliths, such as the Altar Stone, were positioned above a geometric earth energy pattern, known as a geospiral, designed to harness the earth's force which perpetually charges the stone with magnetic energy. You will sense their energetic power. This is a once in a lifetime experience and it will alter the rest of your life.  Throughout the day, we'll explore nearby holy sites connected to Stonehenge including Woodhenge and the Cuckoo Stone.
Day 6 – MAY 18th
We'll head to Somerset to explore an enchanted English town of Wells, the smallest city in England. Its stunning medieval location hosts a fascinating Saturday Market where the food, music, art, and the local flavor of England's southwest beauty will be our entertainment. We'll walk through the oldest inhabited street in the country, also an opportunity to explore the magnificent 12th century Wells Cathedral, with its resplendent architecture, including an exquisite Mary chapel. The afternoon will also offer a visit to the elegant Bishop's Palace, view its medieval chapel and unique collection of Green Man carvings, and wander through the beautiful gardens and sacred pools.
Day 7 – MAY 19th
Today we'll head to the ruins of Glastonbury Abbey, a monastery founded in the 7thcentury, and is the site of the graves of King Arthur and Queen Guinevere. Near the Abbey, there is an orchard that is deeply connected to the Lady of Avalon, where we will have a ceremony to connect with and ask her to bring healing and supportive energies as we continue to explore the power of the divine feminine. We'll connect to the trees, herbs, and flowers of the medieval herb garden. Vera will teach us how to make our own talisman of power and presence with some of the sacred plants, so you can have the memory of the place once you leave Avalon. Priestess pouches have been worn for thousands of years and can hold magic objects, amulets, leaves, flowers, stones, or any objects that connect the wearer to nature and her gifts. The pouch is worn around the neck in order to keep it close to your heart.
​Day 8 – MAY 20th
After our immersion in the special land of Somerset we travel to the kingdom of Cornwall. We arrive at Tintagel parish around noon, where we'll visit the Tintagel Castle ruins which sit atop the cliffs. Some say this is the legendary birthplace of King Arthur, the young warrior king. His legend calls to the noble, the romantic, the courageous, and the spiritual seeker in each of us. By walking on this land on our own quest for the Grail, we find answers, often in themes unlikely of places: perhaps down below on the beach in Merlin's Cave, accessible only at low tide, or the beautiful White Lady Waterfall where the water flows down to the valley below. Or,  it may well be at Dozmary Pool, the home of the Lady of the Lake where we each received a gift from the Lady.
Day 9 – MAY 21th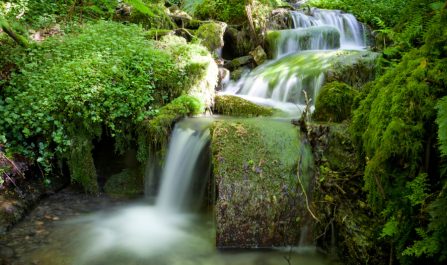 We'll visit Cornwall's St. Nectan's Glen, what some say is one of the most sacred sites in Britain. We'll walk through the ancient and beautiful woodlands along the banks of the River Trevillet, which sparkles and gurgles busily on its journey to the sea. We'll explore the series of three waterfalls which sit below an ancient Hermitage site established by the 6th century Celtic Saint Nectan.  Many myths and legends, from King Arthur and his knights to ghostly sightings, abound: but one undeniable fact is that it is a place of outstanding natural beauty. It's where animals and birds play amid a mysticism of fairies and spirits, serenaded by the wonderful bird songs.  It's our last stop as we then pack our bags to return to London's Heathrow airport by 7:00 pm.
Day 10 – MAY 22nd
Though we each go our separate ways, the community we created will continue to inspire us as we journey on to our individual destinations. We'll take with us the lessons learned, the laughs, the tears, the love, and the power that our community of women created.
The Cost of the Journey:
$4,400 USD per person for a double room (2 twin beds), or $5,400 USD for single occupancy.
Receive a special discount if you are one of the first women ready to commit to this journey. For the first 15 women, you'll receive a 5% discount off of the total cost. And, when you bring a friend, you'll each receive another 5% discount. Contact Vera for details at veralopez@me.com, you can also visit this page for more information. 
What's Included:
10 days, 9 nights' (4 star) accommodation – from May 13th to 22nd;
Breakfast daily;
Local guides: Maria Wheatley, a Druid Priestess,  and Marion Brigantia, a Brigit and Avalon Priestess;
Entrance fees for stated sacred tour sites;
Special, private access to Stonehenge;
Ground transportation with a private driver for the duration of the tour;
Gratuities for the driver and hotel staff;
Ceremonies and spiritual guidance and support with Sarah McLean and Vera Lopez;
Daily meditation;
A guaranteed heart-opening journey.
What's Not Included:
Your flights and airport taxes;
Additional overnight accommodations before May 13th and after May 22nd;
Your lunches and dinners;
Transport costs outside of, and not included in, this itinerary such airport transfers upon arrival and departure;
Your insurance, including personal liability, medical, travel, cancellation, and/or baggage loss/damage, etc.;
Fees associated with visas, passports, or taxes for any purchases;
All items not specified, mentioned or covered as part of this itinerary.
Your Tour Guides and Facilitators:
Vera Lopez, Facilitator, Founder of Spirits of the Earth, has been leading spiritual adventures around the world since 1989 sharing the power of transformational travel experiences with thousands of seekers. She's also one of the most knowledgeable guides of Machu Picchu where she herself heard the call to dedicate her life to guiding people into sacred places around the world, such as the John of God Center in Brazil, and sacred sites in Sedona, Arizona, Peru, France, and Avalon.
Vera is an International Transformational Teacher who, at the age of 18,  began her spiritual studies with the renowned psychologist and metaphysical teacher, Luiz Gasparetto. She's a spiritual group facilitator, shaman, PachaMama's Priestess and is a keynote speaker who empowers women and leads international classes and retreats on topics such Priestesshood, Shamanism, Metaphysics, Spiritism, Traditional Japanese Reiki, and Awakening the Illuminated Heart. She also leads Divine Feminine Circle Retreats and has developed a certification program for women who are called to serve the Great Goddess. She lives in the spiritual mecca of Sedona, Arizona and is a native of Brazil.
Sarah McLean, Founder McLean Meditation Institute, has always been fascinated by the subtle and powerful force at the source of all that is. She's made it her mission to know more. That's why she's dedicated her life to exploring meditation, a practice that allows anyone to have the direct experience of this force field that underlies all of creation. She was a two-year resident in a Zen Buddhist monastery, lived and worked in a Transcendental Meditation center, and was a resident in a traditional ashram in India.  She also headed up the education programs at Deepak Chopra's center in California as well as at Byron Katie's School for the Work.
Sarah is a best-selling Hay House author of Soul-Centered: Transform Your Life in 8 Weeks with Meditation and The Power of Attention: Awaken to Love and its Unlimited Potential with Meditation. She's a sought-after presenter who has been inspiring people to meditate for over 25 years. She's facilitated retreats for the Chopra Center, Esalen Institute, The Art of Living Retreat Center, and many other world-class destinations. She has been interviewed on national television, featured in a variety of award-winning movies, and her work has been touted in the New York Times, Chicago Tribune, Washington Post, and Los Angeles Times. She is determined to create more peace on this planet by helping people wake up to the wonder and beauty of creation through the practice of meditation.
Local British Guides:
Marion Brigantia
I am a Priestess of Brighde-Brigantia, Avalon, Goddess and all of Her Nature. In Avalon/Glastonbury I serve Goddess through what I tend to call: 'Priestessing for You!' – as my work is all about being in service to Goddess as well to the people who come here and to me to connect with the Land and Goddess. Through my love and devotion for and service to Goddess, it is my intention and wish to bring Her Love and Light, Wisdom, Healing and Abundance into the world and into people's lives. I will, therefore, be looking forward to 'Priestessing for You!'
Maria Wheatley
A Druid Priestess, Maria is the UKs leading authority on geodetic earth energies and ley lines. She has been teaching dowsing, past life regression, and tarot for over 23 years. Maria has studied the Neolithic and Bronze Age landscape with the University of Bath, astrology and metaphysics with Claregate College, Potters Bar, London, and Druidic practices and history with the British Druid Order. She is a second-generation Master Dowser who was taught by European Master Dowsers, her late father, and Chinese geomants.
MAY 2018 was a sold out journey, 22 women from all over the world united in Avalon… now is your opportunity, registering for 2019. SPACES are LIMITED. For more information or registration, contact vera@spiritsoftheearth.com
If you hear the call don't hesitate, follow your heart and join us as we Return to Avalon and reclaim its mystical powers, beauty, and divine feminine glory.
Related Events